Attention! Important Information!
Starting Venue Change!
Mother Nature is certainly keeping us on our toes for this
event! Due to continued flooding, we will start our day at
the Grapevine Golf Course. We will still have all of the education
and field demonstrations as planned.
3800 Fairway Drive
Grapevine, Texas 76051
Also, construction does not allow access to the golf course
from the south on Fairway Drive. Please enter the course from the
North. The map below shows the detour.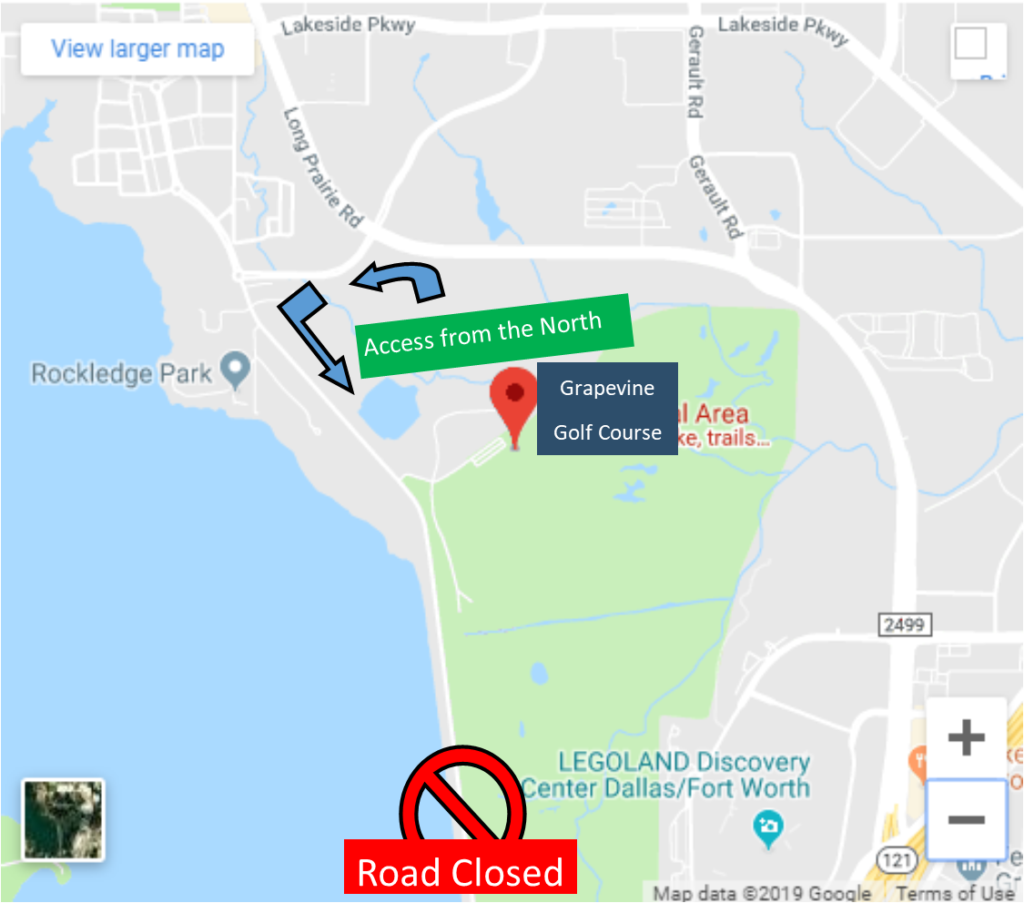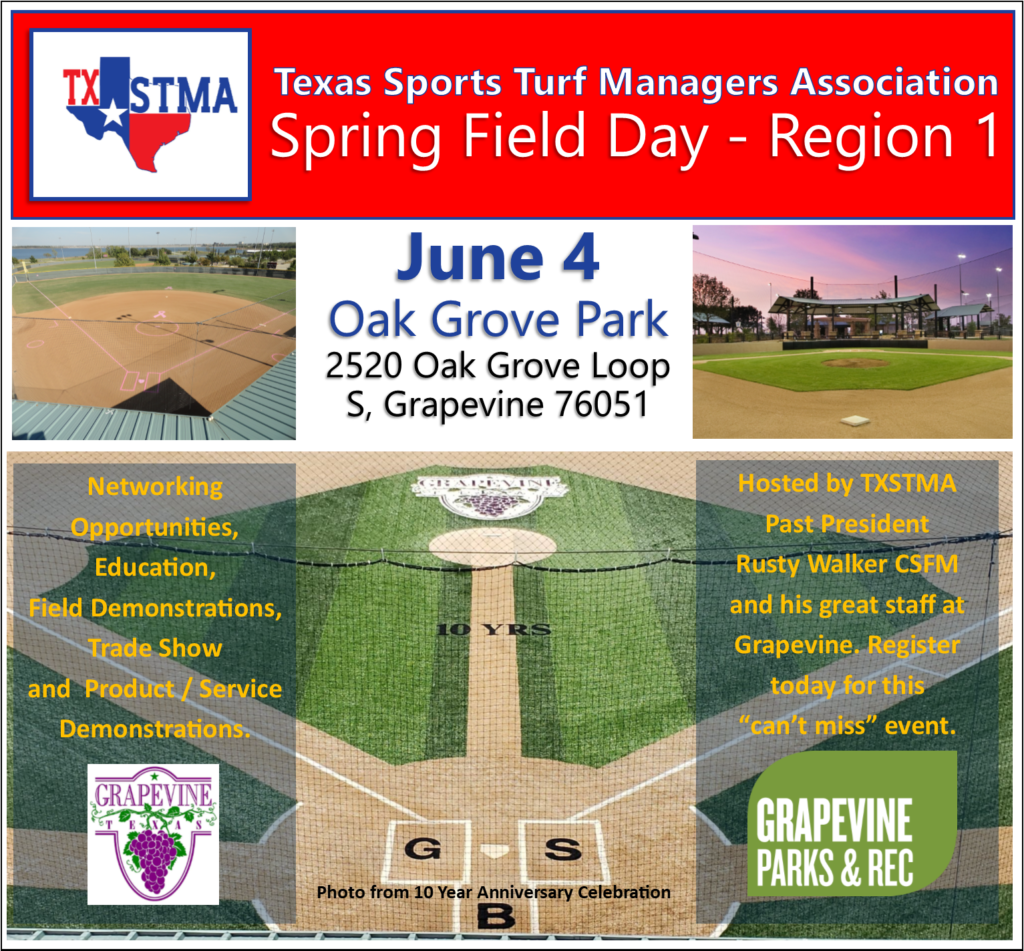 June 4 2019
Grapevine Golf Course – 3800 Fairway Dr., Grapevine, TX 76051

Schedule:
7:30 AM Registration and Trade Show
8:30 AM Education and Field Tours
11:30 AM Lunch, Vendor Presentations and Trade Show
12:30 PM Education and Field Tours
2:00 PM Adjourn

Program:
Rusty Walker CSFM and his staff will host the TXSTMA at the Award Winning Oak Grove Park facility in Grapevine. Rusty will provide a tour of the facility and share his tips and techniques. We will also have vendor presentations of the latest products and services available.

New Texas Agri-Life Extension Turfgrass Specialist Dr. Chrissie Segars will also be a part of our program with a presentation and a preview of a Fall Workshop she is planning for this Fall covering Synthetic and Natural Playing Surfaces.