We are asking everyone to re-register so we have an accurate attendance count. Thanks to everyone for understanding and we will see you on June 4th!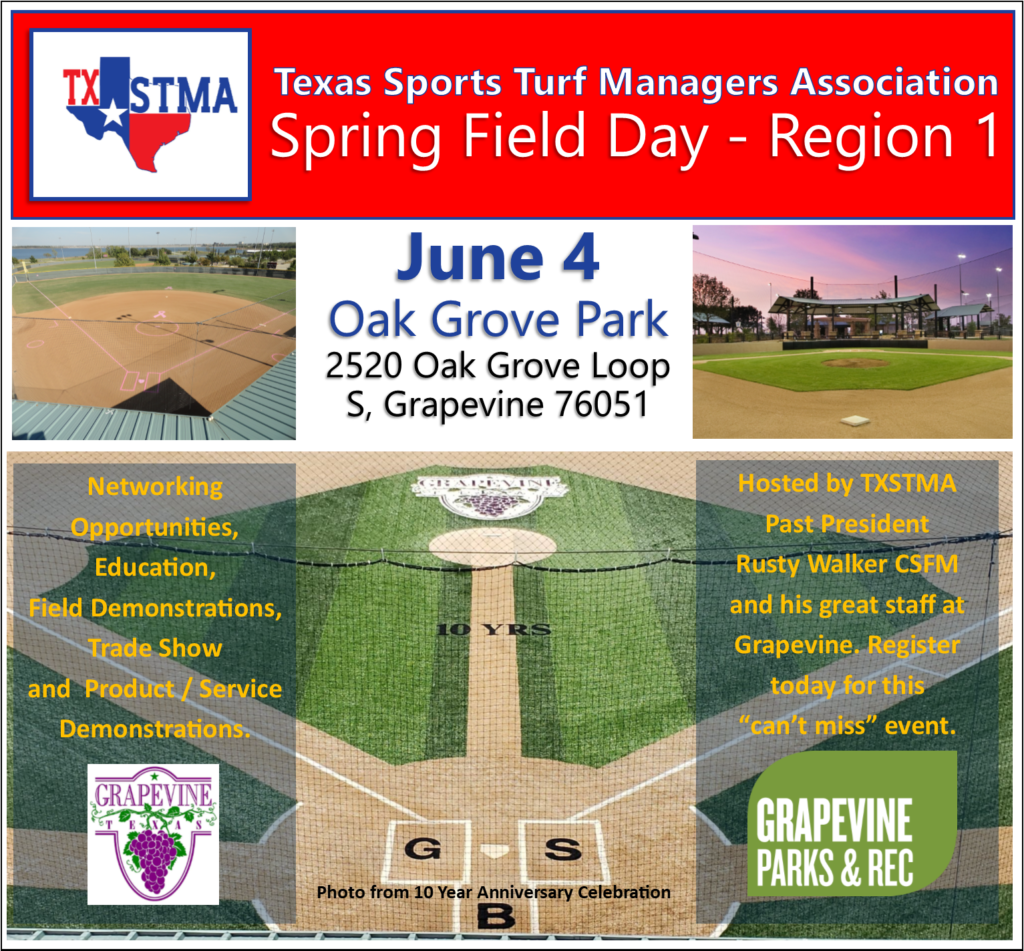 June 4 2019
Oak Grove Park – 2801 Oak Grove Loop S., Grapevine, TX 76051

Schedule:
7:30 AM Registration and Trade Show
8:30 AM Education and Field Tours
11:30 AM Lunch, Vendor Presentations and Trade Show
12:30 PM Education and Field Tours
2:00 PM Adjourn

Program:
Rusty Walker CSFM and his staff will host the TXSTMA at the Award Winning Oak Grove Park facility in Grapevine. Rusty will provide a tour of the facility and share his tips and techniques. We will also have vendor presentations of the latest products and services available.

New Texas Agri-Life Extension Turfgrass Specialist Dr. Chrissie Segars will also be a part of our program with a presentation and a preview of a Fall Workshop she is planning for this Fall covering Synthetic and Natural Playing Surfaces.