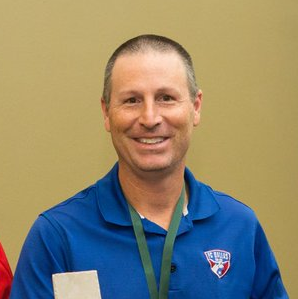 Hello,
​
My name is Troy Crawford and I am the current President of the Texas Sports Turf Managers Association. The Texas STMA was established in 2004 by merging the North and South Texas STMA chapters to better serve sports turf professionals and the turfgrass industry in Texas. Our organization is comprised of professional turf managers across the state that manage college and university facilities, parks and recreation departments, school districts, private sport facilities, and professional sport venues. Our membership also includes turfgrass researchers, commercial suppliers, coaches and students pursuing a career in sports turf management. As you can see, we have a very broad range of members.
​Texas STMA provides its members several opportunities throughout the year to network, share ideas, learn the latest research, and hear from top experts in the industry. Held at selected locations around the state, our events allow each member the chance to gain a better understanding of the sports turf manager's role in ensuring facility users have a safe and healthy sports turf to play on. These opportunities include:
* Regional Educational Field Days and Workshops
* Special Facility Tours
* Annual Meeting & Luncheon held in conjunction with the
​ Texas Turfgrass Conference
* Vendor Exhibits
* Equipment Demonstrations
​Our members also benefit from many programs and services unique to our industry.
* Access to TXSTMA.org website providing industry and association
news, turfgrass resources, and technical information
* Email, Facebook, and Twitter communication for instant delivery of
news and information
* The Cody Hobbs Professional Member Scholarship award; The
Dr. James McAfee Student Scholarship award
* Sports turf manager Job Opportunities delivered to members via email
and website. Resume posting service available to members on
website
* Coaches Corner – special section available to Texas coaches to have
​ their field and technical questions answered by Texas STMA professionals
I welcome and encourage you to become a member of Texas STMA soon. I know we can help you in your professional development, as well as any personal goals that you have set for yourself. Please take the time to visit our website at txstma.org often to get answers to any questions you might have. If you don't find the answers or resource you are searching for please email a board member and we will try to assist you in any way possible. Our chapter executive team is also ready and willing to help you in any way – Carol Cloud, carolcloud@txstma.org, 817-736-0727.
Sincerely,
Troy Crawford
tcrawford@fcdallas.com