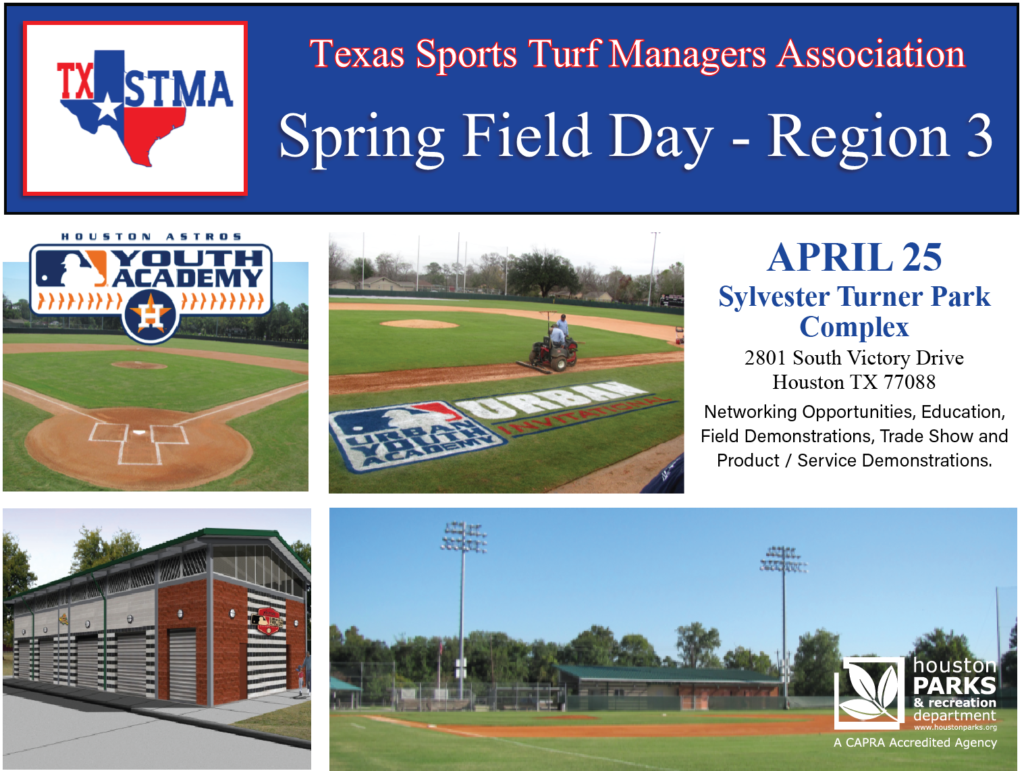 April 25 2019
Sylvester Turner Park Complex
2801 South Victory Dr., Houston, TX 77088

Schedule:
7:30 AM Registration and Trade Show
8:30 AM Education and Field Tours
11:30 AM Lunch, Vendor Presentations and Trade Show
12:30 PM Education and Field Tours
2:00 PM Adjourn

Program:
Join us at Sylvester Turner Park Complex for our Region 3 Sprin
g Field Day hosted by the Houston Parks and Recreation Department. Learn from the professionals who manage this facility. Lots of great networking opportunities with your peers and colleagues.